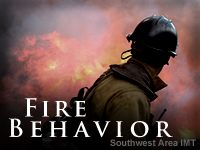 Take the quiz?

Share this resource:
This module provides a comprehensive overview of the three main dimensions of the fire environment triangle: fuels, topography, and weather. Five interactive case studies illustrate the interdependent influences these three dimensions have on fire behavior. A wide range of fire behavior is also discussed in terms of the environmental factors that support or suppress fire ignition and spread. As part of the
Advanced Fire Weather Forecasters Course
, this module is meant to introduce forecasters to science of fire behavior.