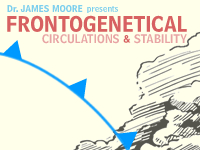 Take the quiz?

Share this resource:
Understand various types of stability, including convective, potential, inertial, conditional and symmetric, and recognize when they might occur for a given forecast situation.
Understand the concept of frontogenesis/frontolysis and associated circulations that result.
Recognize the impact of stability on the character of frontal circulations.