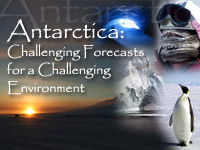 Languages: English
Publish Date: 2007-08-14
Skill Level:

1

Completion Time: 1.25 - 1.50 h
Includes Audio: yes
Required Plugins: Flash
Topics:
Other
Overall Rating:

(437 ratings)

Read or add reviews

Take the quiz?

Share this resource:
July 2014: The AMPS model resolutions shown in this lesson are dated, but the points made remain valid. The web links in Section 5 no longer work, but the core material of this lesson is still solid.