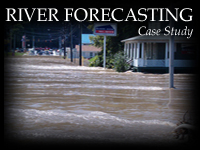 Take the quiz?

Share this resource:
December 2020 - The lesson was updated to current internet standards (mp4/html5), with no changes to content.
July 2014: Since the module's publication in 2007 there have been changes in the tools and models used within the NOAA River Forecast Centers. The material and exercises may be less relevant than they were at the time of publication.