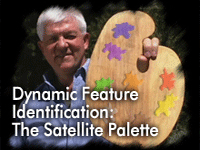 No quiz for this resource

Share this resource:
This series addresses the use of satellite imagery and focuses attention on the identification of dynamic features using high-resolution satellite imagery with NWP verification. The series will eventually include more than 20 feature presentations on topics such as comma clouds, jet streaks, deformation zones, surface features, convection, and blocking. Each feature presentation includes interactive identification exercises, analysis and diagnosis, conceptual models, and forecast implications.