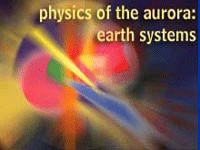 Languages: English
Publish Date: 2004-12-28
Skill Level:

2

Completion Time: 5.00 - 6.00 h
Includes Audio: yes
Required Plugins: Flash
Topics:
Space Weather
Overall Rating:

(48 ratings)

Read or add reviews

Take the quiz?

Share this resource:
This interactive learning module introduces the systems and processes through which the Earth's magnetic field and upper atmosphere are influenced by the sun, eventually leading to the magnificent auroral displays. Developed especially for university professors and students in the fields of physics and astronomy, this module includes sections on the history, lore, and science of the aurora, the magnetosphere, the thermosphere-ionosphere, basic electromagnetism, and upper-atmospheric physics.