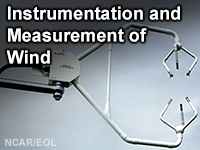 Take the quiz?

Share this resource:
After completing the lesson, the learner should be able to do the following:
Explain the working principles of major instruments used to measure the wind.
Describe the strengths and weaknesses of those instruments, including uncertainty, cost, and representativeness.
Use measurement characteristics to match scientific requirements.
Apply the knowledge gained to example exercises.