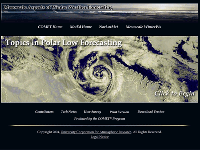 Take the quiz?

Share this resource:
January 2021 - The text/print version of this lesson was updated to current internet standards (mp4/html5), with no changes to content.
July 2014: This module contains good conceptual material. The operational NWP models have changed since this 2004 publication and it's possible that may have some impact on the model representation of polar lows.