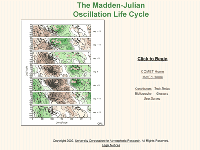 Take the quiz?

Share this resource:
July 2014: This lecture was given by Dr. Rol Madden for which the MJO is named. Since this presentation much more research has been done on the MJO and you can find updated information in a 2014 lecture by
Eric Maloney
. It covers new theoretical developments on MJO dynamics including a discussion of how theoretical advances have helped us improve the representation of the MJO in global models.