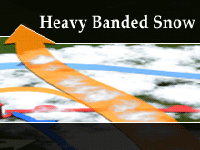 Take the quiz?

Share this resource:
Examine the structure of a mature midlatitude cyclone from the conveyor belt standpoint.
Understand how areas where equivalent potential vorticity < 0 are conducive to conditional symmetric instability and snowbands.
Demonstrate the positive interaction between frontogenesis and zones favorable for CSI.
Compare these features in two CONUS case studies.