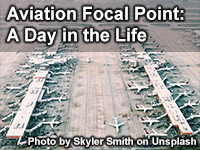 Take the quiz?

Share this resource:
Describe the reasoning behind using Categorical Amendment Criteria (CAC).
Identify and verify thresholds for TAF sites using CAC.
Explain the essential monitoring elements of AvnFPS TAF software.
Identify communication avenues and where to obtain relevant information when dealing with Aviation Focal Point-focused problems.
Use communication and collaboration best practices to diagnose aviation-related forecast and product problems and assist staff to address them.